Get started with email for your online business.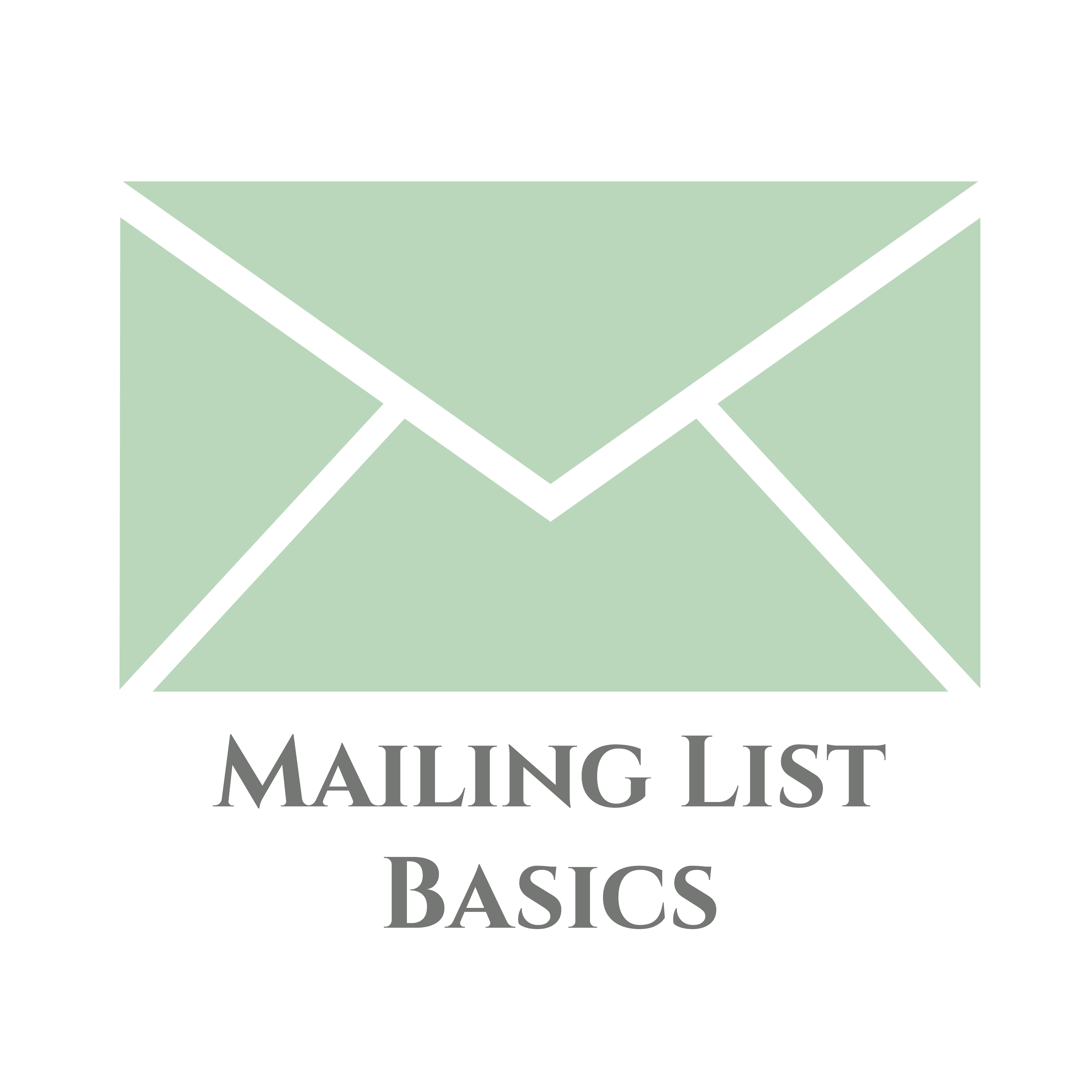 A WALKTHROUGH OF CREATING AN EMAIL LIST USING MAILCHIMP.


THIS TRAINING IS FOR YOU IF:
YOU HAVE A MAILCHIMP ACCOUNT BUT DON'T KNOW WHAT TO DO WITH IT
YOU KNOW YOU SHOULD HAVE AN EMAIL LIST BUT DON'T KNOW WHERE TO START
YOU'RE AFRAID TO BOTHER PEOPLE WITH YOUR EMAILS
YOU DON'T KNOW WHAT TO WRITE IN EMAILS
YOU DON'T THINK PEOPLE WILL SIGN UP FOR YOUR EMAIL LIST
YOU LIKE LEARNING WHILE WATCHING SOMEONE GO THROUGH THE PROCESS OF DOING SOMETHING
THIS TRAINING IS NOT FOR YOU IF:
YOU HAVE AN ACTIVE EMAIL LIST ALREADY
YOU HAVE TIME TO RESEARCH HOW TO SET UP A LIST ON YOUR OWN AND YOU LIKE COBBLING THINGS TOGETHER BIT BY BIT BY SEARCHING ALL OVER AND SPENDING LOTS OF TIME TRYING TO FIGURE THINGS OUT.
MAILCHIMP HAS A REALLY GOOD HELP SECTION…SERIOUSLY.
IF YOU WANT TO FIGURE THE "HOW TO DO IT" PART OF THIS OUT ON YOUR OWN YOU CAN IF YOU HAVE THE TIME.
BUT THAT'S GOING TO BE THE 
"HOW"
 WITHOUT THE 
"WHY"
 AND THE STRATEGY BEHIND WHY YOU'RE EMAILING PEOPLE IN THE FIRST PLACE!
THIS CLASS IS A SHORTCUT AND WILL WALK YOU THROUGH THE PROCESS OF SETTING UP LISTS, FILLING OUT THE FORMS, MAKING SURE THE FORMS 
ACTUALLY WORK
, AND SETTING UP A SERIES OF EMAILS THAT GO OUT AUTOMATICALLY WHEN SOMEONE SIGNS UP FOR YOUR SHOP'S EMAIL LIST. PLUS, YOU'LL KNOW 
WHY
 YOU'RE EMAILING PEOPLE AND WHAT TO TELL THEM WHEN YOU DO.
 Videos include:
Tour of real marketing emails and a reality check about what's included.
Setting up a Mailchimp account.
Quick look at landing pages, and do you really need one?
Creating a Mailing List (Audiences)
Creating additional audiences for different purposes.
Making your first email campaign.
Scheduling multiple campaigns.
Automating a campaign.
Where to share your email list signup links.
The 4 email templates you'll use the most to save time.
PLUS–A downloadable set of templates for general use.
The videos show the entire process from start to finish, so if you have no clue where to start, you'll be able to follow me through the process from setting up the account all the way through creating an automated email sequence that sends itself (so you don't have to think about it!)
When you're done, you'll be set up with the basics and will know how to create the emails that your business needs to communicate with your customers.
"I recently purchased 2 other trainings from Kara Buntin,
A Cake to Remember, for Pinterest and another for mailing lists. I was shocked at how affordable these two additional trainings were. I'm amazed at how quickly I'm seeing results and how easy those results are to accomplish when following Kara's step by step instructions." -Julie Jansen
This class uses Mailchimp® but is not associated with or endorsed by Mailchimp®. Mailchimp® is a registered trademark of The Rocket Science Group.
This class is not associated with or endorsed by Mailchimp, it just uses the Mailchimp platform.